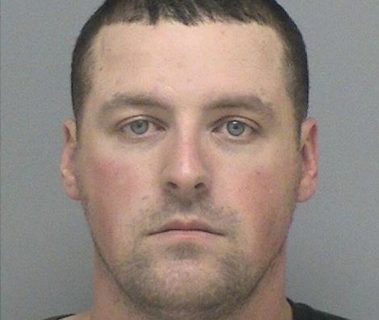 Charges dismissed in sexual assault case
By TRAVIS MORSE Sentinel
News Staff
Aug 16, 2021
MOUNT VERNON – Prosecutors have dismissed all charges against Dustin Crone, an Ina man who had been accused of having forcible sexual contact with a child under the age of 13.
Crone, 35, had been charged with two Class X felony counts of predatory criminal sexual assault and one Class 2 felony count of aggravated criminal sexual abuse. The most serious charges were the Class X felonies which are typically punishable by six to 30 years in prison upon conviction.
The defendant, who was free on bond, appeared in court last week for a final pre-trial hearing before Judge Eric Dirnbeck. At that time, the prosecution and defense confirmed they were ready for the jury trial which was scheduled to start with jury selection today, court records state.
Then on Monday prosecutors revealed they were dismissing all charges in the case.
"After charges were filed, additional evidence was discovered that prevents the state from proving this allegation beyond a reasonable doubt," said Jefferson County State's Attorney Sean Featherston.
Belleville attorney Cheryl Whitley, who represents Crone, remarked on the dismissal of charges Monday.
"We've been confident all this time that he was innocent of all charges and as such all the charges have now been dismissed," Whitley said.
According to Sentinel archives, Crone was arrested in this case in October of 2018 on a warrant charging him with predatory criminal sexual assault and aggravated criminal sexual abuse. He turned himself in at the Jefferson County Sheriff's Office and was placed in custody. Authorities alleged he had forcible sexual contact with a child.
He was initially held at the Jefferson County Justice Center on a $200,000 bond. The bond was later reduced to $125,000 with conditions and Crone was able to post $12,500 bond in December of 2018 to secure his release, court records state.
The case has taken a long time to progress through the court system. Initially, it was assigned to Judge Jerry Crisel but a motion to substitute judges was filed and the case was later assigned to Judge Dirnbeck. Court records also make reference to a redacted file from the Illinois Department of Children and Family Services being provided to the defense after entry of an agreed protective order.